Keynote Agenda
09:30-10:15
Ubiquitous Cloud and Intelligence for All
10:15-10:35
Distributed Cloud x Cloud Native: A New Cloud Infrastructure Paradigm
10:35-10:40
Joint Release of Cloud-native Service Center
10:40-10:55
Animated Books on the Cloud Provide a High-tech Reading Experience
10:55-11:10
Vanke on the Cloud Leads Digitization of the Real Estate Industry
11:10-11:30
Cloud-native Video Services Improve User Experience and Accelerate Innovation
11:30-11:45
Cloud-based Learning for Improved Online Education
11:45-11:55
Launching Ceremony of HUAWEI CLOUD Internet-Oriented Carnival
Keynote Speakers
Jacqueline Shi
President, Global Marketing and Sales Service Dept, Cloud & AI
President, Global Marketing and Sales Service Dept, Cloud & AI
Bruno Zhang
CTO of HUAWEI CLOUD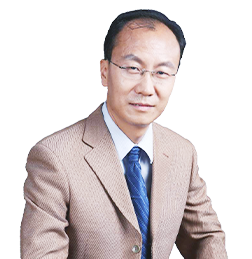 He Baohong
Director of Cloud Computing and Big Data Research Center, China Academy of Information and Communications Technology (CAICT)
Director of Cloud Computing and Big Data Research Center, China Academy of Information and Communications Technology (CAICT)
Leng jing
Co-founder & CEO of Mengxiang
Co-founder & CEO of Mengxiang
Gao Jianghai
President of HUAWEI CLOUD Infrastructure Services
President of HUAWEI CLOUD Infrastructure Services
Chen Guohua
General Manager of Chinafocus.net
General Manager of Chinafocus.net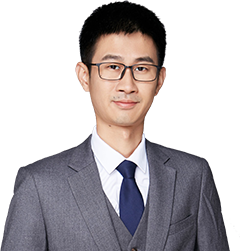 Wu Zhiyuan
Partner of Vanyi Technology
Partner of Vanyi Technology
Xue Hao
Director of Connectivity and Collaboration Service Product Dept
Director of Connectivity and Collaboration Service Product Dept
Zhou Jianjun
Vice President of HUAWEI CLOUD China Region
Vice President of HUAWEI CLOUD China Region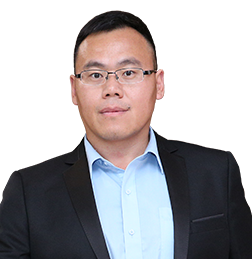 Feng Wenbin
General Manager of Huawei's Cloud & AI Shenzhen Business Dept
General Manager of Huawei's Cloud & AI Shenzhen Business Dept
Zhong Hao
CTO of Mengxiang
Guo Xingrong
CTO of Aixuexi
Udomsak Dornkhampai
Zanroo, Inc CTO
Jacqueline Shi
President, Global Marketing and Sales Service Dept, Cloud & AI
President, Global Marketing and Sales Service Dept, Cloud & AI
Bruno Zhang
CTO of HUAWEI CLOUD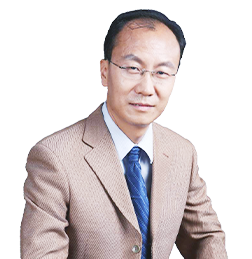 He Baohong
Director of Cloud Computing and Big Data Research Center, China Academy of Information and Communications Technology (CAICT)
Director of Cloud Computing and Big Data Research Center, China Academy of Information and Communications Technology (CAICT)
Leng jing
Co-founder & CEO of Mengxiang
Gao Jianghai
President of HUAWEI CLOUD Infrastructure Services
President of HUAWEI CLOUD Infrastructure Services
Chen Guohua
General Manager of Chinafocus.net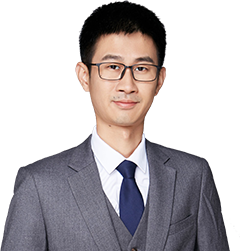 Wu Zhiyuan
Partner of Vanyi Technology
Xue Hao
Director of Connectivity and Collaboration Service Product Dept
Director of Connectivity and Collaboration Service Product Dept
Zhou Jianjun
Vice President of HUAWEI CLOUD China Region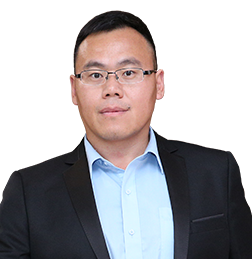 Feng Wenbin
General Manager of Huawei's Cloud & AI Shenzhen Business Dept
General Manager of Huawei's Cloud & AI Shenzhen Business Dept
Zhong Hao
CTO of Mengxiang
Guo Xingrong
CTO of Aixuexi
Udomsak Dornkhampai
Zanroo, Inc CTO
Keynote Agenda

Time
Topics
Speakers
Ubiquitous Cloud and Intelligence for All
Industry Upgrades and Full-stack Intelligence on HUAWEI CLOUD
Bruno Zhang
CTO of HUAWEI CLOUD
He Baohong
Director of Cloud Computing and Big Data Research Center, China Academy of Information and Communications Technology (CAICT)
Leng jing
Co-founder & CEO of Mengxiang
Zhong Hao
CTO of Mengxiang
Distributed Cloud x Cloud Native: A New Cloud Infrastructure Paradigm
Gao Jianghai
President of HUAWEI CLOUD Infrastructure Services
Joint Release of Cloud-native Service Center
HUAWEI CLOUD and partners
Animated Books on the Cloud Provide a High-tech Reading Experience
Chen Guohua
General Manager of Chinafocus.net
Vanke on the Cloud Leads Digitization of the Real Estate Industry
Wu Zhiyuan
Partner of Vanyi Technology
Cloud-native Video Services Improve User Experience and Accelerate Innovation
Xue Hao
Director of Connectivity and Collaboration Service Product Dept
Cloud-based Learning for Improved Online Education
Guo Xingrong
CTO of Aixuexi
Launching Ceremony of HUAWEI CLOUD Internet-Oriented Carnival
Jacqueline Shi
President, Global Marketing and Sales Service Dept, Cloud & AI
Zhou Jianjun
Vice President of HUAWEI CLOUD China Region
Feng Wenbin
General Manager of Huawei's Cloud & AI Shenzhen Business Dept
Special Offers
Coupons worth up to $3,000 USD and professional consulting services for SMEs from the following industries.
Up to 65% off hot cloud services
coupons worth up to $3,000 USD for SME customers
HUAWEI CLOUD, a trustworthy partner for you

Learn More
Analyst Reports & White Papers
Read about what Gartner, Forrester, and other top analyst firms are saying about HUAWEI CLOUD.
Welcome to enjoy new technologies
at the HUAWEI CLOUD Experience Space.