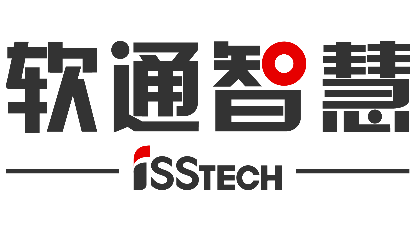 Contact Sales

+852-800-931-122
About iSSTech
iSSTech is a smart city service provider based in China. It designs, constructs, and operates smart digital city solutions by utilizing emerging technologies including big data, cloud computing, the Internet of Things (IoT), and artificial intelligence (AI). iSSTech seeks to facilitate industry transformation, improve city management and public services, and make cities more sustainable.
Challenges
Empowered by government policies, 21st century Chinese urbanization has become faster than any other part of the world. Drastic growth in population and industries produces wastewater, waste materials, and air pollution, seriously damaging the environment. Current environmental protection systems face the following problems:
Difficult-to-trace contaminant sources

Difficulties in obtaining authentic environmental monitoring data

Unclear division of environmental protection responsibilities
To address these problems, a smart city solution was developed.
Why HUAWEI CLOUD IoT
Huawei is an industry-leading ICT provider. It provides basic cloud computing products and services, and does not touch applications or data, especially in the smart city sector. iSSTech manages to realize data value with smart applications in a wide range of industries, and has developed powerful data governance and business intelligence services backed by abundant experience. Its collaboration with Huawei combines the strengths of both companies.
Having made its name as a telecommunications provider, Huawei has a solid foundation for services in the IoT field, and has launched a wide range of products, the most well-known being a solution based on the OceanConnect IoT cloud platform. Based on this platform, iSSTech and Huawei jointly launched a smart environmental protection and streetlamp solution in July 2017. In this solution, Huawei provided Elastic Cloud Server (ECS), Elastic Volume Service (EVS), Elastic Load Balance (ELB), and Distributed Database Middleware (DDM) services in addition to the platform. SaaS applications and the big data capabilities of iSSTech are deployed on the public cloud platform, utilizing one-stop delivery and O&M system services. This IoT benefits public livelihood and industries including public administration, campuses, environmental protection, and security, providing an innovative approach to refined smart city management.
Solution
iSSTech collaborated with Huawei to develop a smart environmental protection solution. Huawei's advanced Narrowband Internet of Things (NB-IoT) technology and powerful OceanConnect IoT platform, combined with iSSTech's mature smart environment monitoring and management capabilities, help environmental institutes manage pollutants throughout their lifecycles. This addresses major problems and introducing new techniques to the industry. Environmental and city management data is correlated by using big data technologies to provide insights for decision makers in the environmental governance and city management fields.
Pollutant Lifecycles Managed in Grids
iSSTech divides a map into grids and deploys small atmospheric monitoring devices in each of them. A wide range of parameters are measured, and environmental data is collected in high time and spatial resolution at real time. The monitoring network can cover environmentally sensitive areas, urban villages, highways, industrial parks, and pollution sources, uploading authentic real-time data from any monitoring point to the Huawei OceanConnect IoT platform.
The data can be correlated with regional restaurant, factory, construction site, and road traffic information to verify its authenticity and accurately locate pollution sources.
Grid-based management can help divide and manage owner responsibilities. If a regional environmental parameter exceeds its threshold, the platform automatically distinguishes the time segment and area where the exception occurred, and sends an alarm SMS to owners, asking them to report the current situation within a specified time.
Eco-Mapping Facilitates City Management
iSSTech's smart city governance and operation services use big data technologies to integrate diverse environmental data, and correlate them with data from other fields, such as meteorology, hydrology, energy, corporate, and economy and livelihood. The urban eco-map has four databases, namely, the corporate legal database, environmental database, geographical space database, and economy and livelihood database. It uses these to provide insight into environmental city management and decision-making.
Through correlated analysis, we can also assess environmental credits, corporate environmental economic profiles, city ecological indexes, urban environment, industry, and economic situations, helping cities decide whether and how to restructure industries and change developmental planning.
Customer Benefits
The joint solution creates a new model for smart environmental monitoring and operation services. The iSSTech grid-based eco monitoring platform is deployed on HUAWEI CLOUD, building a full-stack smart environment monitoring system with seamless interconnection and no blind spots. In long-term cooperation with governments, smart applications with data and value-added services enhance perception of environmental issues, reduce investment risks, and improve performance to better restructure industries.
In the future, iSSTech and HUAWEI CLOUD will engage partners from various industries, including chip, sensor, device, smart application vendors, and top-level design organizations in joint solutions to form a strong and cohesive smart environment ecosystem.
Testimonials
Our products are migrated onto the HUAWEI CLOUD with data securely guarded. The professional data storage and analysis services of HUAWEI CLOUD lay a solid foundation for the in-depth development of environmental protection services. In addition, these services can be quickly deployed and implemented, efficiently resolving environmental problems.