ModelArts ExeML
Label. Train. Deploy. All without the complexities of data engineering.
ModelArts ExeML automates model design, parameter optimization; and model training, compression, and deployment based on labeled data. You can build AI models and apply them to actual services without any coding and model development experience.
ExeML
ExeML is a code-free tool that enables you to rapidly build and deploy AI models, without any model development experience. ExeML automates model design, parameter optimization, model training, compression, and deployment based on labeling.
Automated AI Development
ExeML speeds up your entire AI development at a lower cost compared with conventional AI model training.
Multiple Application Scenarios
Easily create image classification, object detection, predictive analytics, and sound classification projects.
Image classification
Object detection
Predictive analytics
Sound classification
AI Development Lifecycle
Simple, powerful, and accurate AI development.
Data Preparation
Semi-Automated Labeling
Prepare and label data accurately within minutes using custom or built-in labeling scenes for videos, audio, images, and text.
Try Now
Sound segmentation
Sound classification
Image classification
Text comparison
Text translation
Text classification
Named entity recognition
Object detection
Speech-to-Text
Reduce Cost and Time
Automate iterative tasks and reduce your labeling costs by up to 80% with ModelArts assisted labeling.
Visually Manage Versions
Speed up model development by visually managing data versions, and import and export datasets with ease.
Use Now
Model Creation
Out-of-the-Box Development Environment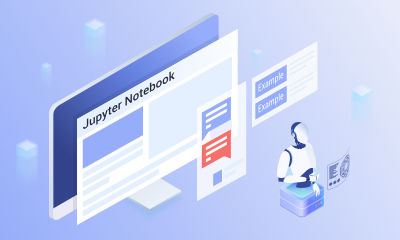 Out-of-the-Box Development Environment
Quickly code, debug, and train models with the built-in Jupyter notebook. Take full advantage of pre-installed machine learning engines and software libraries.
Use Now
Accelerated Model Training and Development
Accelerated Model Training and Development
1. Use built-in machine learning models trained on large datasets with optimal precision and speed for transfer learning.
2. Simplify model development and optimization with MoXing, a Huawei-developed accelerated framework. MoXing is built on leading machine learning frameworks such as TensorFlow, MXNet, PyTorch, and Keras.
Transition from standalone to distributed training with minimal code.
Perform MoXing-assisted distributed model training on hundreds of GPUs for increased productivity.
ModelArts automatically performs optimization analysis and hyper-parameter selection, freeing you from repetitive parameter adjustments and reducing the model training time from weeks to minutes.
Use Now
Model Deployment
Deploy Model
Quickly deploy models as real-time inference services featuring high throughput and low latency.
Effortlessly execute batch inference tasks for large amounts of data.
Easily optimize models for the edge and deploy models on edge devices, such as cameras, through Huawei HiLens.
Buy Now
Complete Visualization
Visualize everything. From workflows to evaluation metrics.
Interconnect via Local IDEs
Securely access ModelArts via your local IDE to build, train, and deploy models.
AI Market
Share and transact your AI innovations.
The AI Market is a secure environment that connects AI developers, data scientists, and enterprises. You can use the AI Market to share and transact data, models and APIs.
Coming Soon

HUAWEI CLOUD helps Miaopai, the short-video platform hailed as China's Vine, increase the average click-through rate for the short video service by 20.01% and increase the average number of views per person by 10.42%.