Product Advantages
Extensive Algorithms

Offers multiple language understanding algorithms pertained to different business scenarios.

Comprehensive APIs

Provides APIs related to semantic analysis, such as text classification, emotion analysis, viewpoint extraction, intent understanding, and slot filling, to deliver fast language understanding.

Stable and Reliable

Handles semantic uncertainties and allows you to add corpus tailored for more scenarios.

Easy to Use

Provides easy-to-use APIs to deliver business development without the need of purchasing servers and supports cross-platform API calling.
Application Scenarios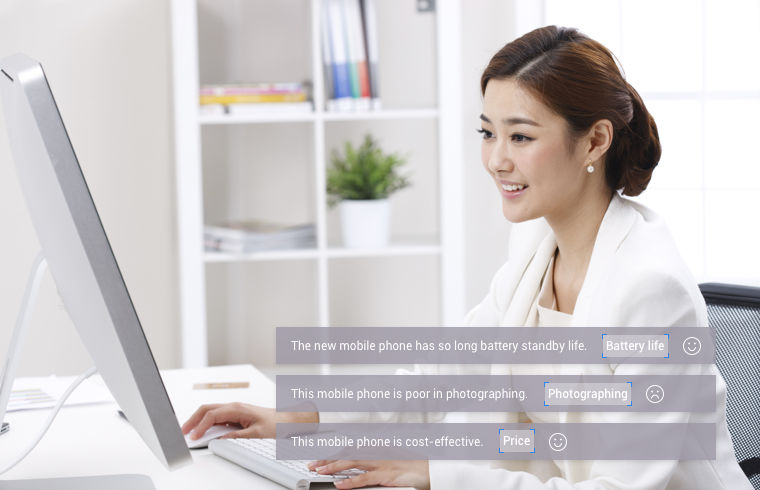 Comment Analysis
Leverages sentiment analysis and viewpoint extraction technologies to extract information about sentiments and key viewpoints from a large number of user comments.
Advantages
You can use various sentiment analysis algorithms to improve the ability of analyzing different comments.
With LU, you can analyze user comments from multiple domains to explore business values.
Text Classification
Accurately classifies a large number of files according to the specified categories. Typical application scenarios include tag classification, content retrieval, personalized content recommendation, and more.
Advantages
Labels for a file can be of the same level or hierarchical levels.
You can customize text classification models based on your own datasets.
Dialog Understanding
Understands users' words to improve the accuracy of conversation between human beings and bots.
Advantages
You can identify the user intention from a user's words and extract the key semantic information.
You can continuously optimize the effect based on the feedback.